Founded in 2017, Cryptomind Group offers a full range of services for businesses in the blockchain and digital asset industry led by a team of experts in Thailand who understand the technologies and realize the true value in digital assets. We are ready to be the leader in the blockchain industry for Thai people to invest confidently and safely under high security standards.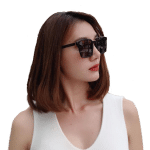 Senior Project Manager Cryptomind Advisory
Cryptomind Group consists of a talented and experienced team brought together by their passion in blockchain technology and digital assets. At Cryptomind, we value diversity, creativity and inclusivity, which when come together, fits together perfectly, all driven by a common goal of leading Thai people into the digital asset world with confidence.